Land Rover - VIN plate, door seals, small bits
Ended up wasting a bunch of time driving around Sydney collecting various supplies, tools, and custom-made parts, so I didn't get as much done as I wanted (as always). Nevertheless, I'm reasonably happy with how things are progressing and I'm still enjoying the process.
VIN plate
I kicked this off last week, but didn't really have anything to show for it until now. While it's possible to get an aftermarket replacement (e.g. from here), these plates don't quite match the original - for example, the fonts are wrong (look at the "W" in "LOW RANGE"), there isn't meant to be a dot after the "CAR No", and the comma is in the wrong spot in "BIRMINGHAM, ENGLAND". I looked around for some more, then gave up and spent a few hours designing a replacement.
I used Inkscape for this, and it worked great - despite me not having any design experience, or even having used Inkscape before, I managed to come up with a design in about six hours. You can download an SVG version here, but I'm not sure how it'll render on another computer with different fonts installed, so you can download a high-res PNG version here. These designs are licensed under CC-BY-SA 4.0.
I had this printed on 0.5mm aluminium at Select Awards, who were fantastic - I sent it in on a Monday, and it was ready for collection on a Wednesday, and for a very good price. Here's the final product, installed on the bulkhead (with a blanked out chassis number):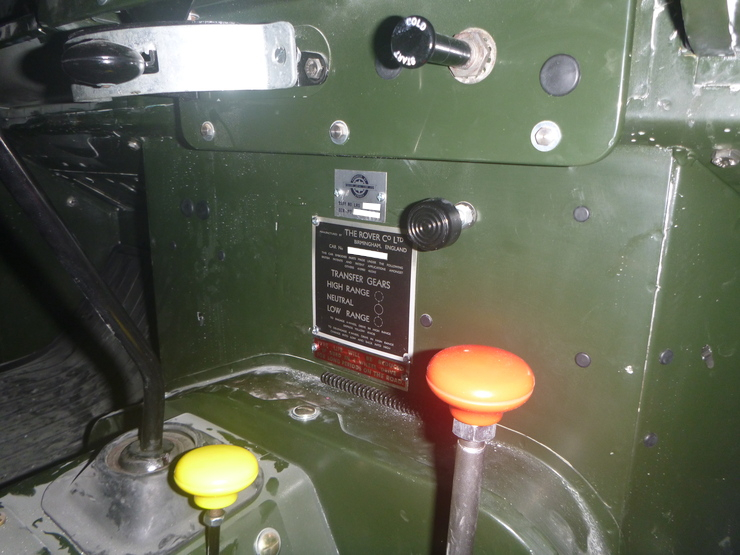 Door seals
This is still an ongoing saga, although I've made some progress. After giving up on the Bearmach door seals for all of the seals on the lower half of the door, I got some high-strength double-sided adhesive tape and some generic door seals from Clark Rubber. They're the right size and density, the main thing I'm worried about is how long the adhesive lasts. I got high-strength outdoors-rated stuff and made sure to install it on a clean surface, but only time will tell.
I'm also making some progress on the bulkhead vent seals. The "genuine" replacements were much too thick, so I'm going to use the same approach as for the door seals.
Towing pin
The retaining chains are (galvanised) off-the-shelf items from Bunnings, but the pin was missing when I bought the car so I ended up getting a custom replacement made. It's high-tensile stainless steel, which I've painted to match the rest of the towing pintle. The machinist I go to recommended high-tensile after I told him the car is rated for up to 4080kg in the manual, as highlighted by the red arrow: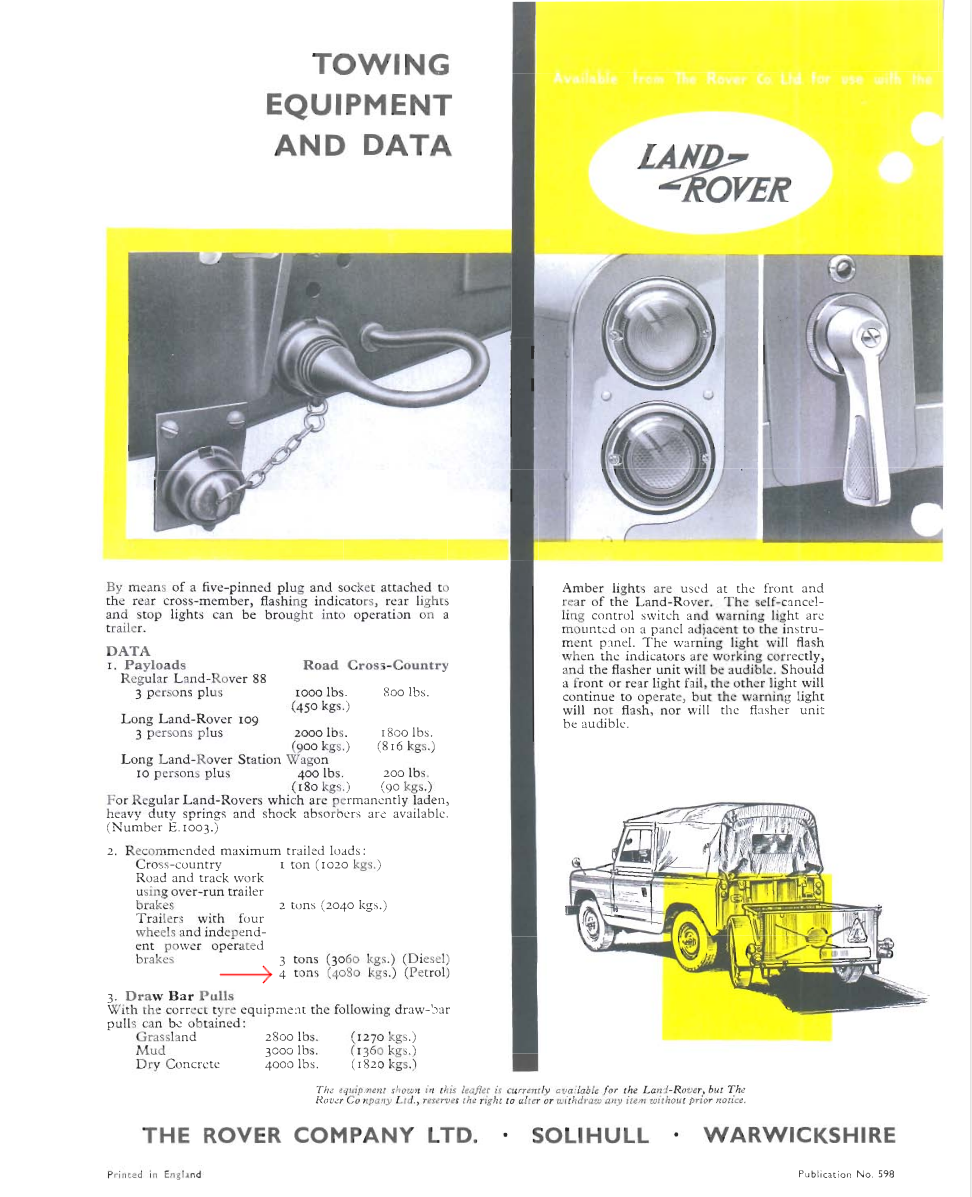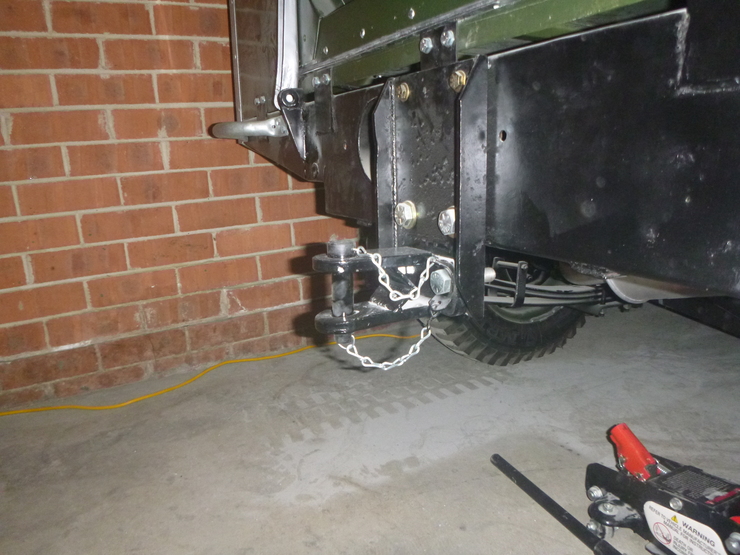 Tailgate stays
These were another item I ended up getting custom-made - the left-hand one was present and working fine, but the stay and locking nut for the right-hand side were missing when I bought the car. I could probably justify a lathe for myself at this point, but hopefully this is the last custom-made item I need. This type of tailgate stay is getting very hard to find, and now that it's finished, the tailgate is completely done.