Land Rover - Tailgate paint done
As mentioned in my last blog post, I had to spend some time away from the Land Rover, so things have been a bit quiet recently. I'm picking back up again though, starting with finishing off the upper tailgate. I got it painted this weekend, and I hope to get all the accoutrements fitted during the week (glass, hinges, handle, etc). I won't be able to install it for a while though, since it's hinged from the roof.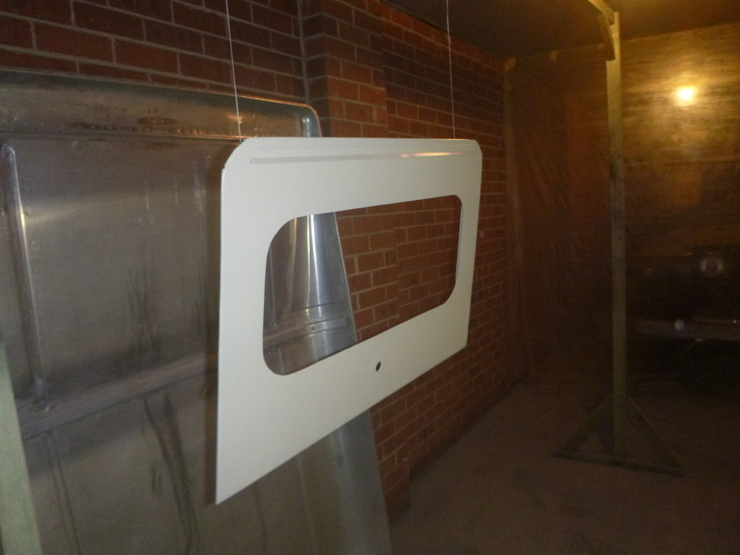 Speaking of the roof, I'll be starting that next week. It's a large panel, so I'm not sure yet whether I'm going to split that into two jobs (inner and outer).