Land Rover - Upper tailgate paint
While preparing the tailgate frame to be primed, I noticed a bunch of hairline cracks on the corners, and around some of the holes for the brackets.
After welding up these hairline cracks, I spent the weekend priming and painting both the frame and the inner part of the skin. I couldn't do the outer part of the skin, since any paint there would get damaged when bending the edges over to attach it to the frame. That's (hopefully) going to happen during the week, and I'll be able to finish painting the tailgate next weekend.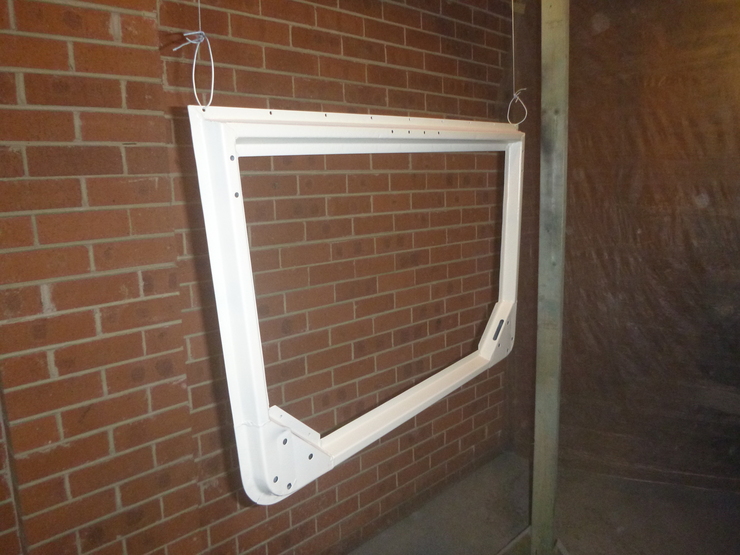 Cleaning up
There wasn't a whole lot of painting to do this weekend, so I've been using some spare time to clean up. This is partly in preparation for moving the "workshop area" to the back of the garage, and partly to make room for painting the enormous roof panel (which I still haven't picked up).