Land Rover - Doors installed, quarter panels ready for paint
Another slightly quiet week on the car, since I had a few things come up (besides the car) that I hadn't anticipated.
Doors installed
After painting these, I finally got the time to cut, buff and polish the doors and door tops. It all went together without any drama, although the driver's door frame has a slight twist that only becomes apparent while trying to install it. I'll hopefully be able to bend it back in situ. I haven't adjusted the alignment beyond what's required to make them latch, since I'd likely have to re-do it once I install the seals.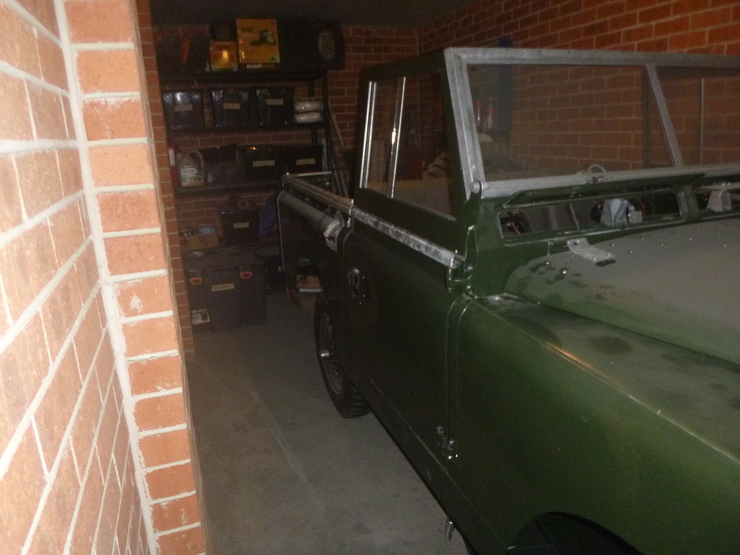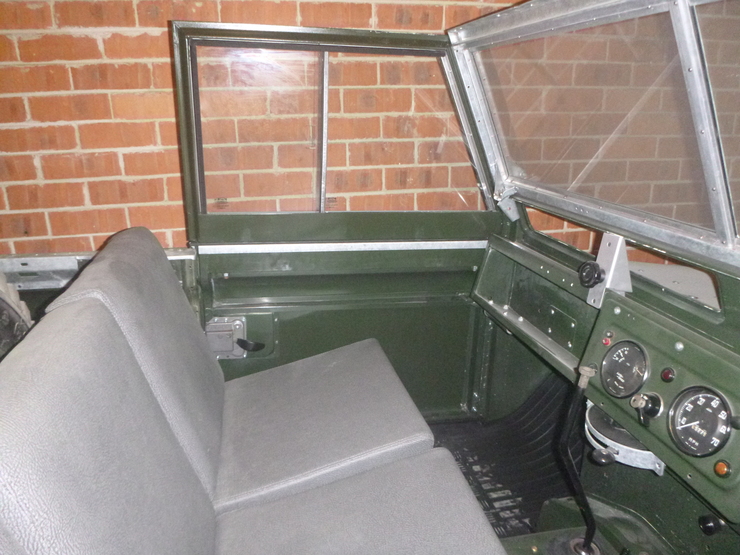 Quarter panels ready for paint
I wanted to have these painted by the end of this weekend, but it was not to be. They're ready for next weekend though, having been beaten back into shape (by me this time), sanded back, and cleaned. There are also a couple of smaller trim pieces that need to be painted limestone, so I'll be doing those too. It would have been good to get the frame for the upper half of the rear tailgate painted, but I need to do a few minor welds there so it'll have to wait.