Land Rover - Doors painted
Not a whole lot to write about this week. The front doors have been painted, and I hope to have them cut, buffed, polished and installed during the coming week. I have some other things on, so that might prove to be ambitious.
The unpainted strip at the top of the doors is from the masking tape, the galvanised capping will cover that up.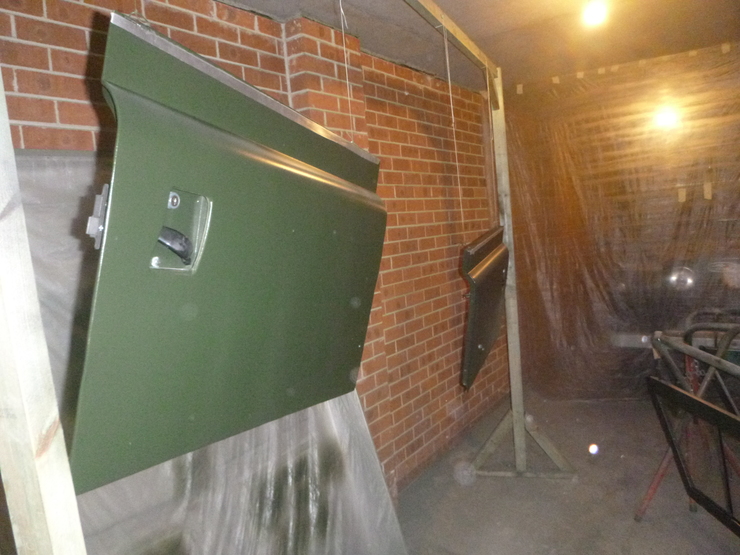 As mentioned last week, here's what the insides of the doors look like without the masking: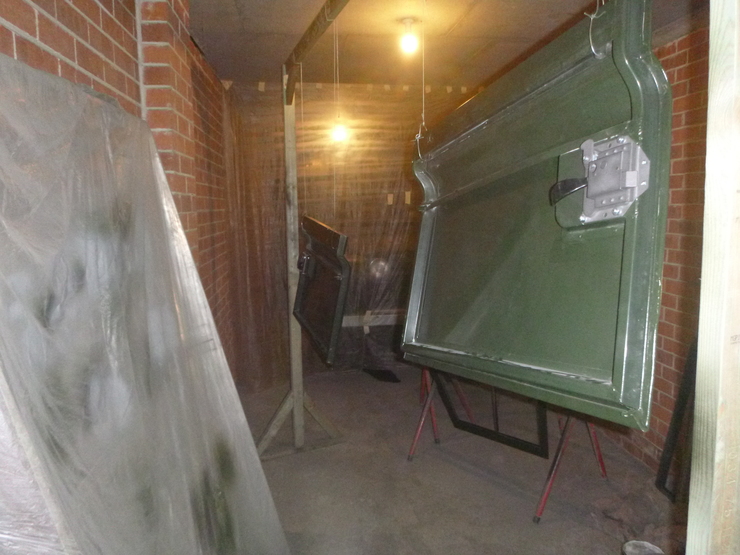 The top halves of the doors are done too. I took all of the masking off to make sure it adequately covered the seals, glass, and flashing, and in case any small touch-up jobs were needed. Thankfully that wasn't required, although there was a small amount of overspray onto some of the flashing on one of door tops. No big deal, ten seconds with a cotton bud dipped in thinners will clean it up.