Door frames
I'd planned to do a bit more this weekend, but welding and grinding the door frames and various other pieces of bodywork took a little longer than I'd anticipated.
The door frames came up quite well, I had to tweak the replacement sections slightly but no big deal. Unfortunately, as you can see from this rear shot, the replacement sections didn't have quite the same profile as the originals - the originals have a depression that runs all the way around the back (presumably to make room for the nut plates), whereas the new sections are flat on the back. I don't think this will matter a whole lot.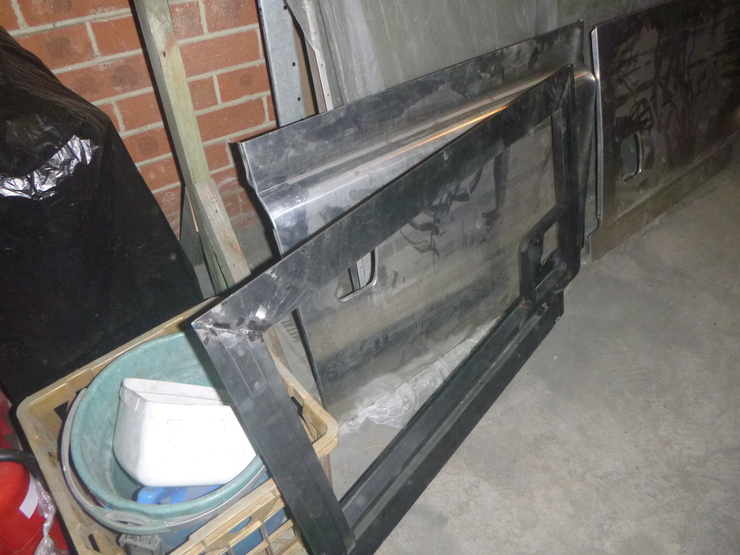 Here's an overall shot of the garage while I'm at it, you can see on the second panel stand that I've test-fitted the passenger side door frame up to the replacement skin. The skin needed a little work, in particular the bottom edge of the door handle cutout had to be bent forwards. I'm overall quite happy with how the doors are turning out, though.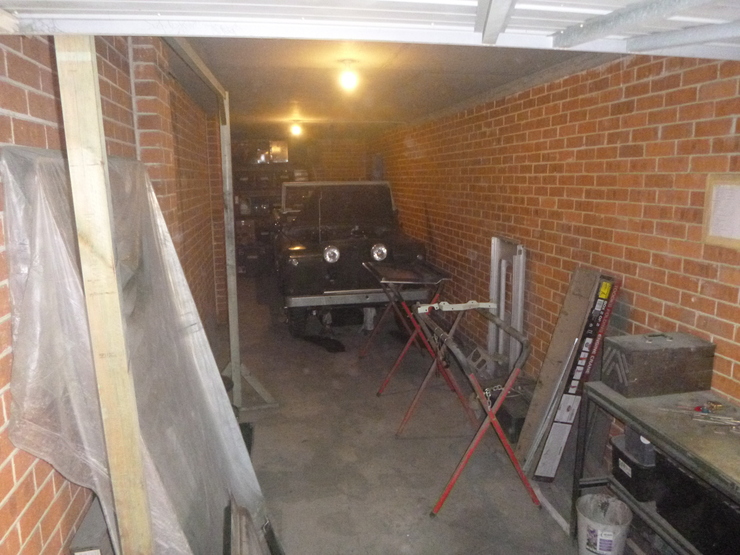 Other bodywork
While I had the welder out, I took the time to fix various other bits and pieces. In particular, the bell housing cover had been butchered with a pair of tin snips by a previous owner in an attempt to get at the clutch slave cylinder. Early Series II models (like mine) had no access hole, whereas suffix B and later models included a cutout and a rubber grommet in the bulkhead. Given that the entire floor has to come out before the clutch can be bled, I can't say I blame whoever did this. Still, it's fixed now.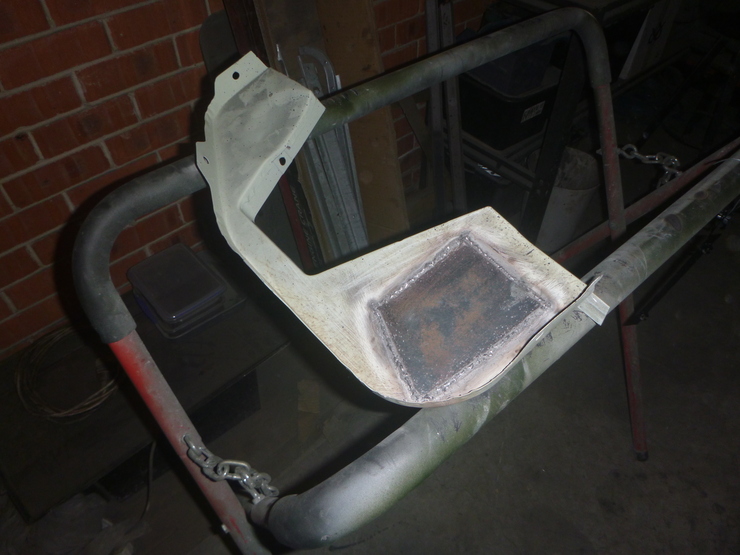 As you can see, I'm not a brilliant welder. But it penetrated all the way through, and the front side ground down nice and flush, so that's ready for painting. I also made a retaining plate for the "Land Rover" badge that holds the grille in place, and welded up the special nuts that attach to it. That's why the grille is off in the second-last photo.
Finally, I also put together a small bracket for where the clutch line mates up to the flexible hose. Since next weekend is a long weekend, I'll hopefully be able to get the doors and floor panels painted.