Land Rover - Dropped off bodywork, other small things
Spent Saturday tying off a few loose ends - just boring, small stuff like properly bolting down the fuel and brake lines, a small amount of painting, and a little bit of clutch work.
The main thing I did this week was chase panelbeaters around for whether they'd be able to work on the rear tub. The closest guy I found to Sydney was down in Nowra. I strapped the panel on to the back of a rented ute, drove down, and dropped it off.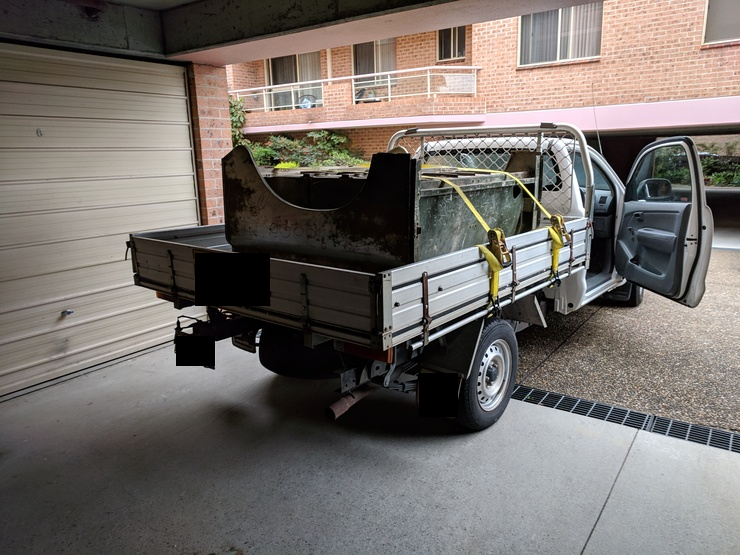 There are a bunch of things I didn't realise should've been done before dropping the panel off, including media blasting and paint stripping. Since he charges $120 an hour, I'll be making some return visits to take care of that stuff, and to do some basic things like removing all the rivets and bolts. Hopefully I'll be able to learn a few panelbeating tricks while I'm there. Due to the distance involved and the cost of car rental, I'm considering buying a shitbox second-hand car for as cheap as possible.
Without the massive rear tub sitting right in the entrance, the garage is looking very empty!