Land Rover - Painting grille panel
Had some good weather this weekend, so I finally got around to painting the grille panel, dash panel, and lower dash panel (the one with the hand throttle control and choke). As a result of the painting, I couldn't use the garage for anything else this weekend, so the only other thing I've done is pick up my handbrake shoes.
If you look carefully, you can also see that I've painted the model Land Rover my brother 3D-printed me for Christmas. I'll do the detail work at some other time.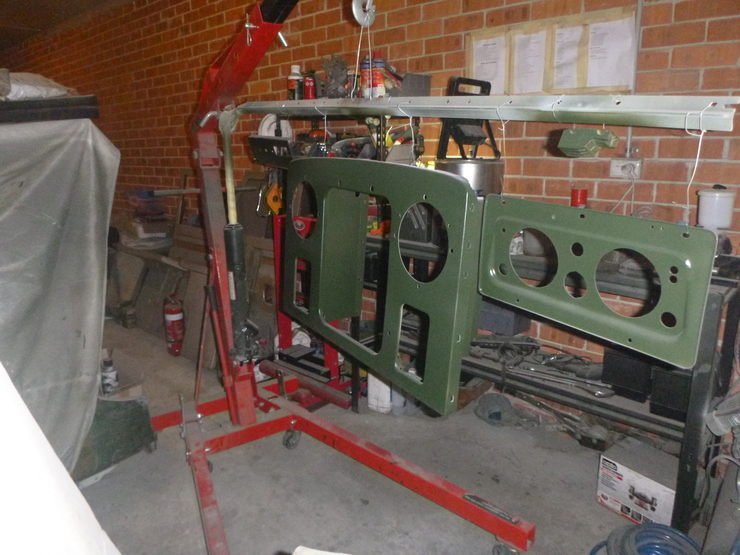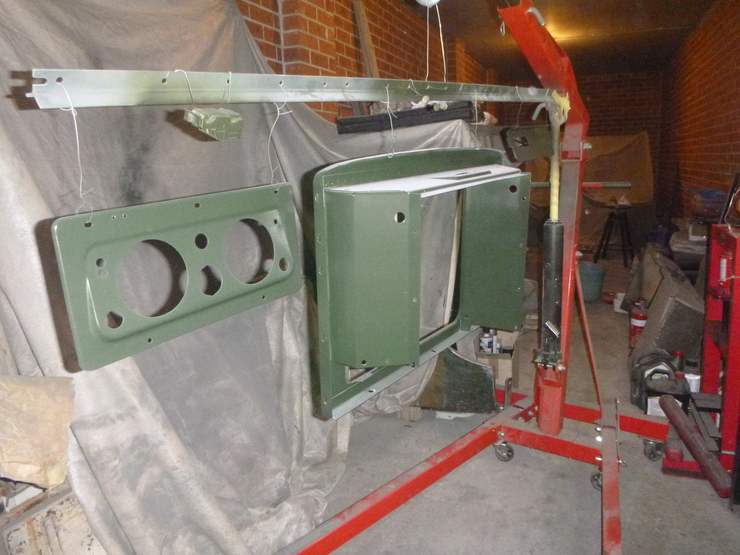 Next week
Hopefully I'll be able to get the engine running next week. I still need to fix up one stripped thread on the exhaust manifold, then mount the radiator and do an initial fill with water and coolant. I'll also need to sort out some small stuff, like getting petrol and filling the gearbox with oil. Not much longer to go, though!