Land Rover - Christmas, more gearbox work, propshafts
Apologies for the lack of a post last week, and the short post this week - I've been visiting family for a week, so I didn't get anything done on the car last week and I only had time to work on it for one day this weekend.
Speedometer drive housing
Not a particularly big deal, just something to tick off on the massive list of stuff that needs to be done. This would likely have been fine to use again, except maybe for the oil seal. In any case, it's all been taken apart, cleaned up and reconditioned. It's still surprisingly stiff to turn, but it came out like that so I strongly suspect it's fine. I made a small screw-up with the oil seal, and one side is pushed down by the tiniest amount. I'd normally re-do a seal like this, but it's in a reasonably accessible spot so I figured I'd chance it.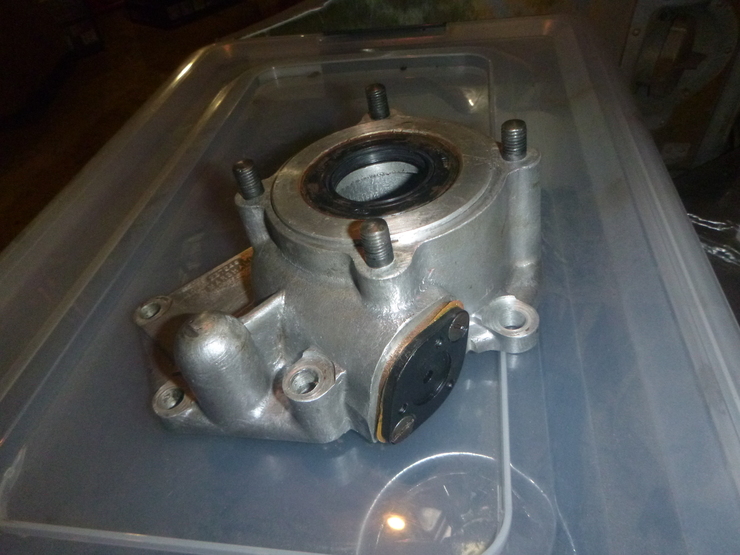 Transfer case cleanup
Again, not a big deal - just something that had to get done. Although, the transfer case is effectively finished now, and I'm just waiting on a few small parts before things can start to go back together.
Top cover cleanup
Also minor. This came up quite well, but I still need to sand and paint all of the small steel bits associated with this.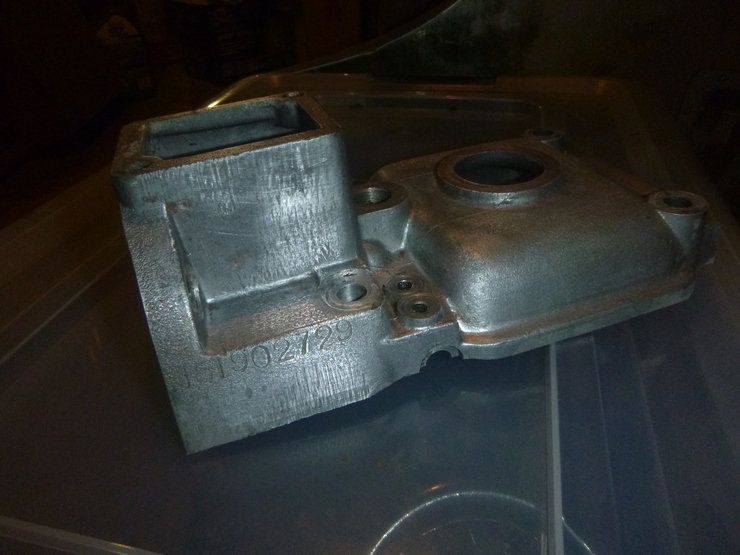 Propshaft universal joints
This took far more time and effort than I anticipated, with rusted-in circlips and some huge globs of greasy dirt conspiring to get in the way. I'm starting the propshafts since I'm running out of gearbox stuff I can do before my next parts order arrives. I've got replacement universal joints arriving in that order, so I'm hoping to finish these off quickly when I get that order.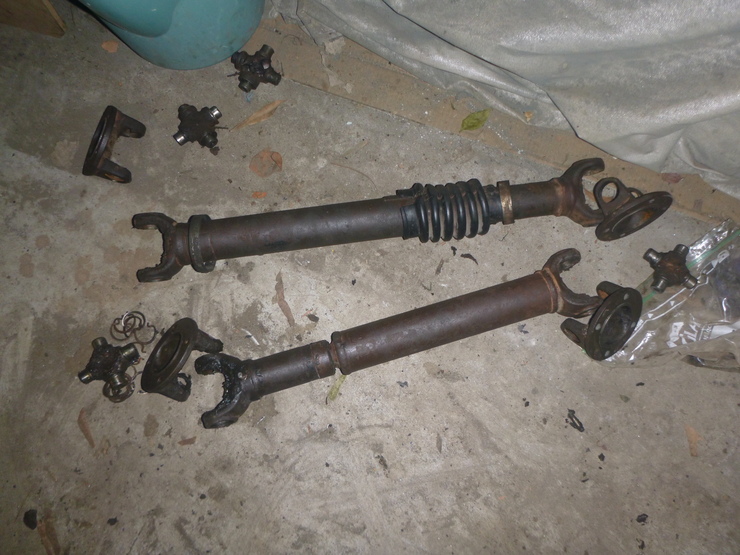 Unusual Christmas gift
My brother 3D-printed me a model Land Rover while I was visiting during the Christmas break. As you can see, there's some assembly required - I need to find some form of axles, and it also needs painting. I think it looks great as-is, but if I prefer it without paint then it's very easy to just print a second one!
As a side note, I've been considering getting a 3D printer for myself, but the parts I'm having trouble replacing will come much later in the build.