Land Rover - Wheel painting, tyres
First half of wheel painting
This took most of the weekend due to the amount of sanding involved, but they came up nicely. The first two pictures below are after the etch primer was applied, and the second set are after the paint and clear coat. It all went uneventfully, and I used my work seat to spin the wheels while painting to make it a bit quicker and easier, since I wouldn't have to move around while painting. This worked very well.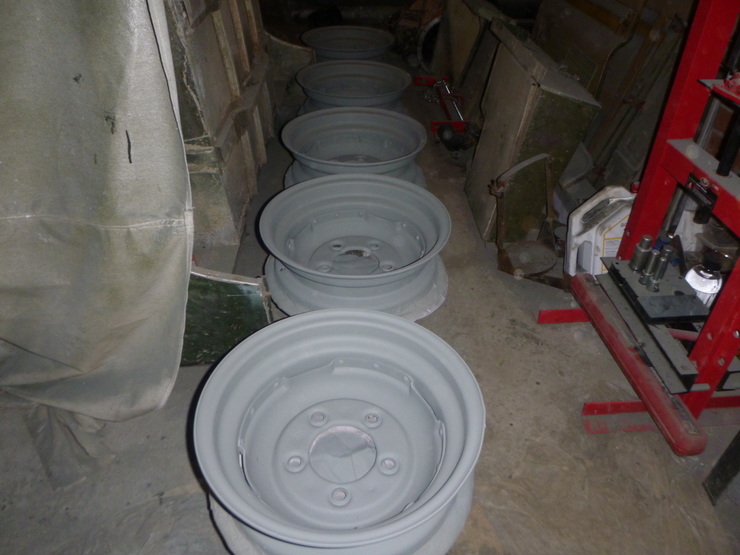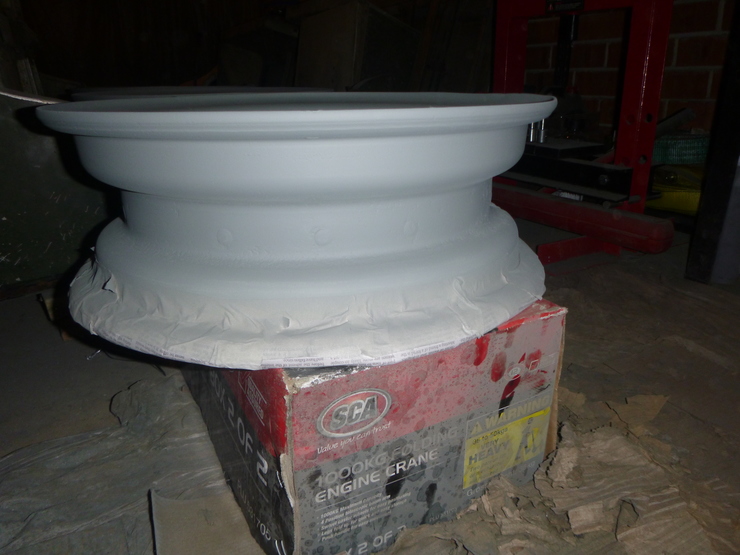 As you can see, space is a bit tight in the shed at the moment - it's difficult getting access to the rearmost wheel, so I might rearrange things a bit for next week's painting. The newspaper masking also didn't hold up very well when wet-sanding between the primer and paint, so I might try something plastic next week.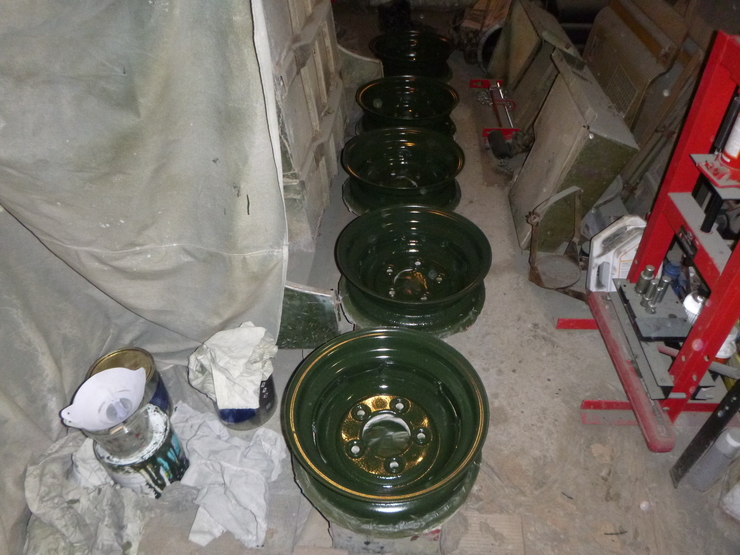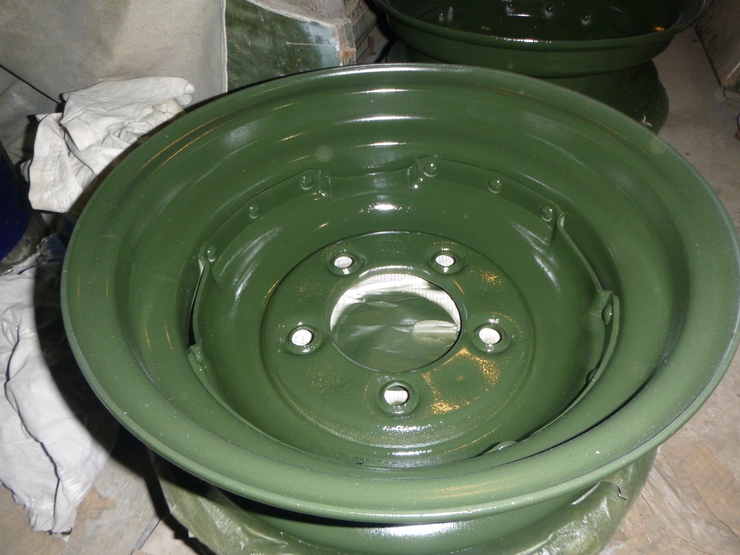 Tyres arrived
Well, sort of - they got shipped to work instead of home, so I've been taking them home on the train one at a time when I finish work. I made two extra trips this weekend after I finished painting, and there's only one left at work now (there are five in total). I'm keeping them inside the house for the time being, since space in the garage is so tight.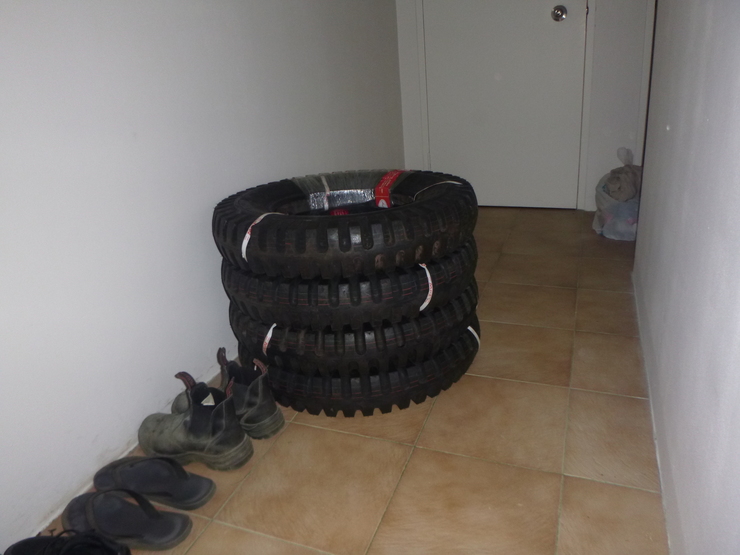 The tyres themselves are 600x16 military treads, identical to the tyres fitted previously. They were supplied with inner tubes, which is convenient - I'd assumed I would need to buy them separately. I'm pretty happy so far, especially for the price - $200 each plus shipping. My plan at the moment is to finish painting next week, then get the tyres fitted the week after. Then, I can get them back on the car and save some space.