Land Rover - Swivels, front axle, steering components
No bulkhead yet
The panel beater didn't finish the bulkhead in time for this weekend, which suits me fine since there was a lot of other stuff to do this weekend. Hopefully I'll have it back (and painted) next week.
Swivels and front axle
The end of a very long saga in the restoration of this Land Rover - I finally got all of the bearings I needed at the end of last week, so I spent the weekend painting and attaching everything that finishing the front axle enabled me to do.
Calibrating the right amount of resistance from the kingpins is tricky, requiring a lot of installing and uninstalling the top steering arms. I also shot myself in the foot a little bit by getting all of the brakes and stub axles sorted out early, since it made them very difficult to fit. If I were to do this again, I'd wait until I'd figured out the correct amount of shims before assembling all of the brake and half-shaft equipment.
I also struggled with some poor-quality Britpart Railko bushings - the passenger's side kingpin just wouldn't go in, and I ended up having to sand out the material on the inside of the bushing before I could get everything to go together.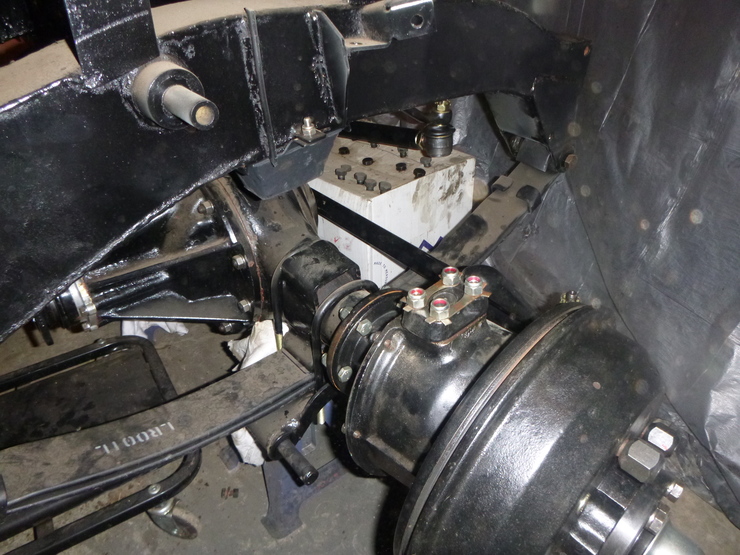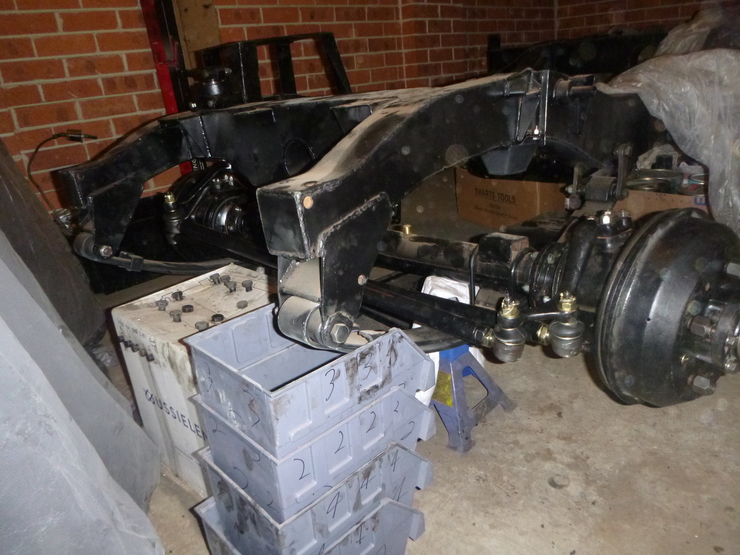 Track rod and drag link
It's a little hard to see from the photo, but I painted and installed the track rod and drag link. They're heavy-duty aftermarket parts, and surprisingly high-quality (for Britpart).
I also got the two arms that attach to the relay installed - it was pretty straightforward, but I'm glad I checked the workshop manual (as I always do), since the pinch bolts need a very specific amount of torque.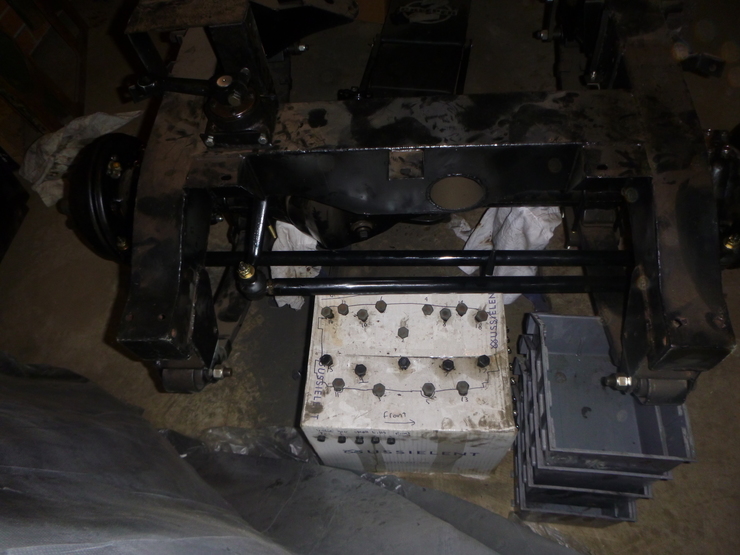 Front differential pinion
Since the half-shafts are installed, I can finally finish off the front differential pinion. I had the same issue with the brass gasket as I did at the rear, where the circular cutout had a large flat part at the bottom that interfered with the rear pinion bearing. I ended up cutting it out on the bench grinder.
I also couldn't quite tighten up the nut at the end, since the front hubs spin so freely. That job will probably have to wait until the wheels go back on. I've put the split pin through the nut so I don't lose it, but I haven't actually split it.
This photo also highlights the ridiculous amount of dust getting over everything, so I'll probably hit it all with soapy water (and then cover it) during the week.