Land Rover - Moving car, stripping things down
Moving House
I moved house two weeks ago, and moved the Land Rover last week. The new place has a nice double (tandem) garage with electricity and lighting, so I should be way more productive now. I spent most of the first weekend putting together my new workbench and shelving, and then organising my tools.
Since I now have the space, I've decided to do a full restoration, which means I'm going to be stripping the car down over the next 2-3 weeks.
Bodywork removal
Despite spending the week moving/organising stuff, I still managed to get a decent chunk of the bodywork off - here's a few pictures of the car without a roof, wings, doors or windscreen: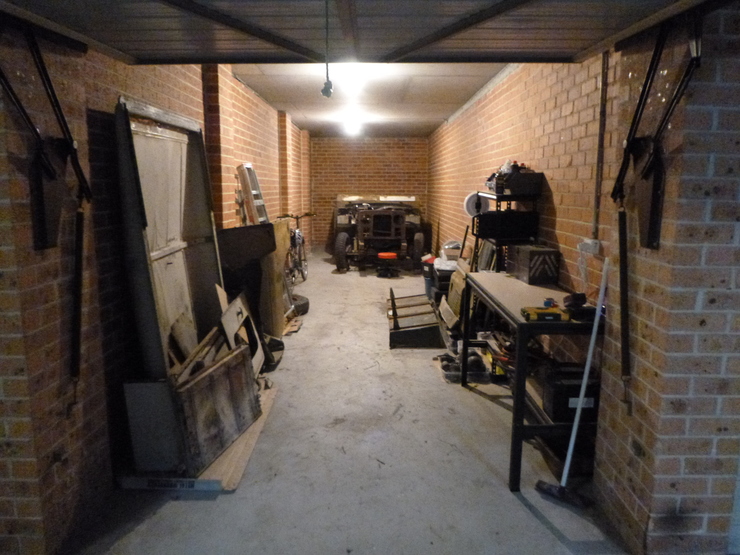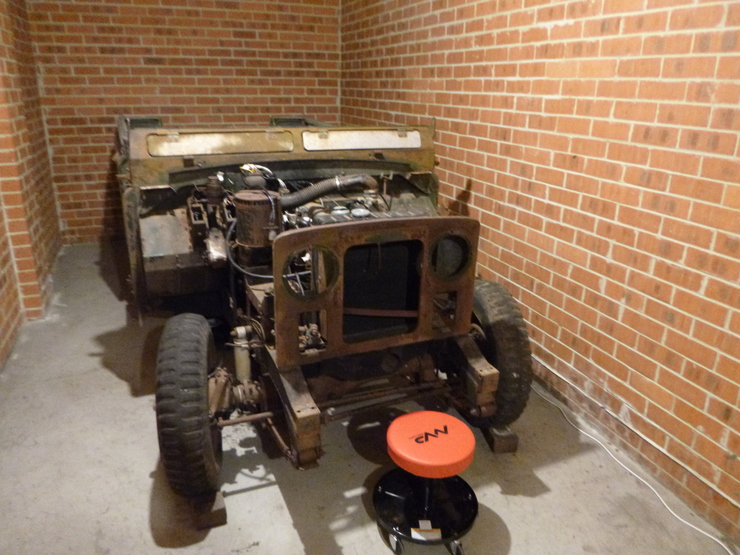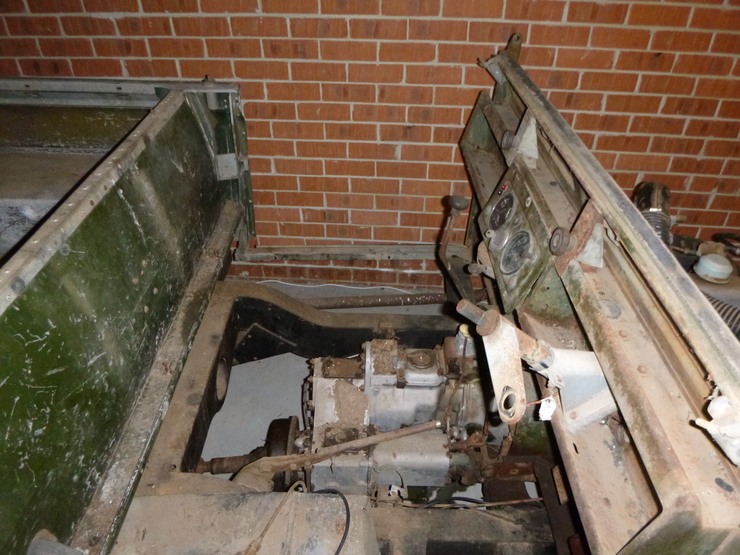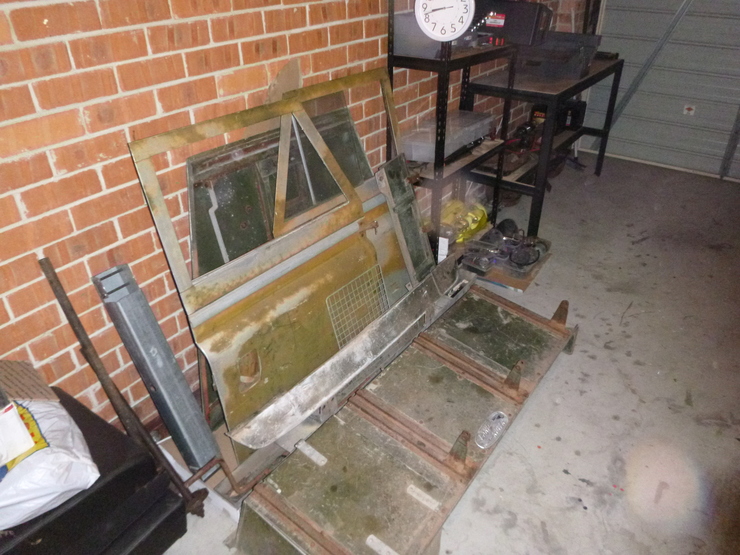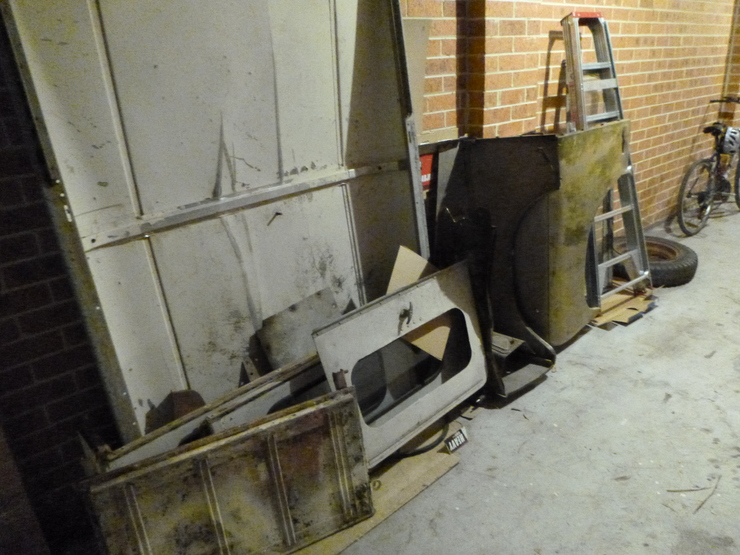 Radiator removal
Took off the radiator and grille panel - not too exciting, but noticed some damage to the radiator. Hopefully I can straighten it out with a spudger and not cause too much damage, but I'll definitely have to get it pressure-tested before I do anything with the radiator.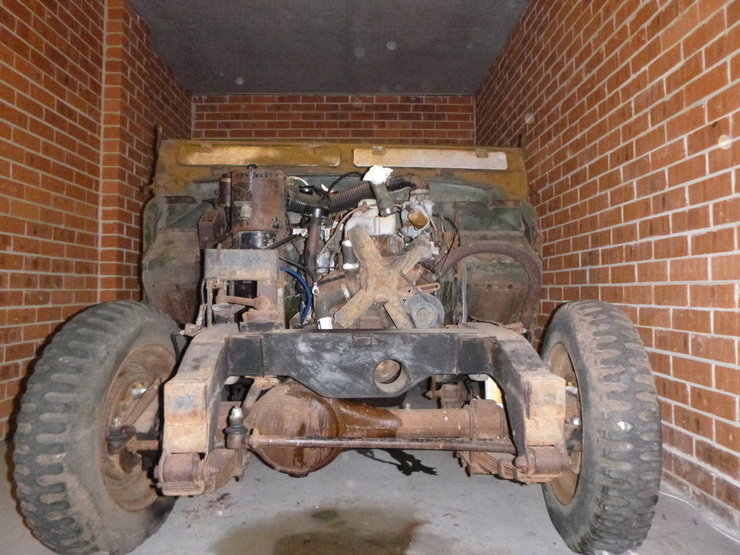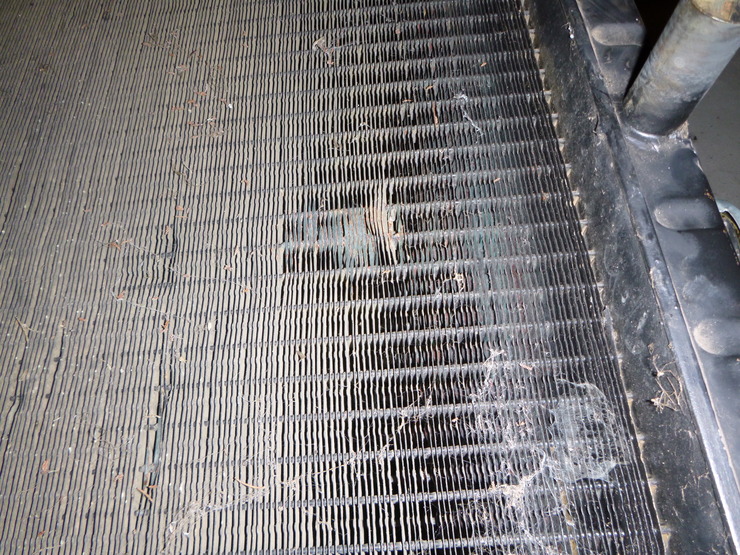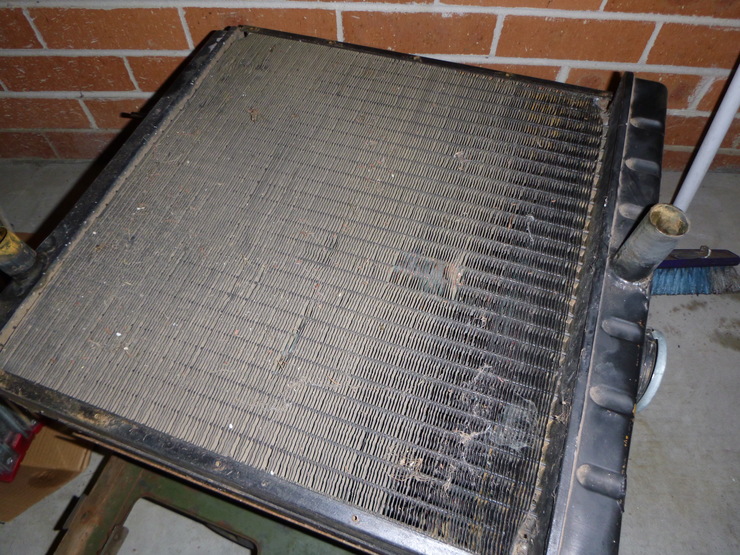 Bulkhead stripping
I'd planned to remove the bulkhead today, but an unexpected visit from family meant I had less time than planned. Still, managed to get the vents off and the electrics out. The brake fluid reservoir has a very slow leak at the bottom, which is why the brake pedal looks wet. The bulkhead is in overall very good shape, but I might need to weld in some new footwells - I'll see how they look when I've got the bulkhead off.
You can also see in the background my shiny new engine crane - I'd planned on using it to remove the bulkhead, but that will have to wait a tad longer.