This is going to be the last post until the weekend, since I have no lighting in the shed and can't do anything after work. I'll be getting a battery-powered worklight this weekend.
The original plan was to use my brother's truck and car trailer, but this didn't work out for insurance reasons. So, I looked at a few more things, including renting a car (I could use my brother's trailer), but that was quite expensive due to the number of kilometres involved. Unfortunately, the towing capacity of my brother's ute is only 1300kg, so that wasn't an option.
In the end, I went with Door To Door Cars and moving the Land Rover from Narrabri to Sydney ended up costing $1600, which I thought was pretty good for a non-runner. My brother agreed to pack my tools and spare parts into his ute and beat the truck down to Sydney after it got picked up, and he also made a great pushbar to get the Land Rover up my driveway.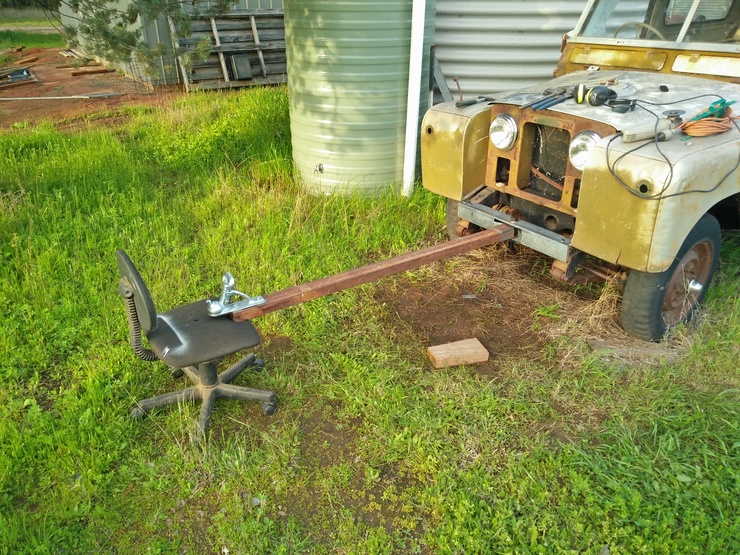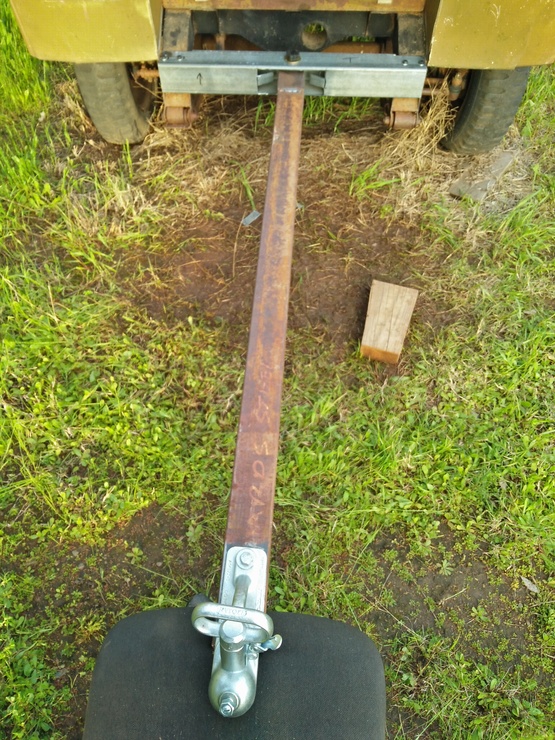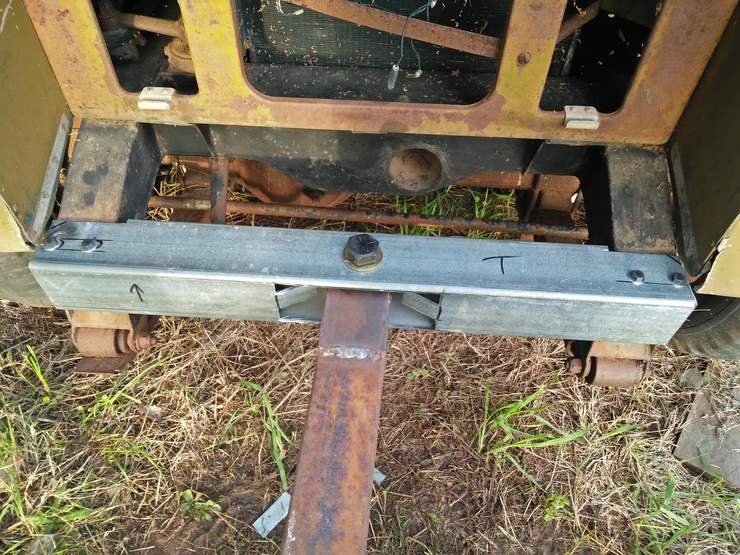 So on Tuesday, it got picked up from my Mum's place - but as soon as the guy arrived, he said he'd drop it off tomorrow morning. While it was definitely fast service, it threw a spanner in the works as far as planning goes. In the end, my brother had to do a marathon drive from Narrabri to Sydney - he arrived at about 1am.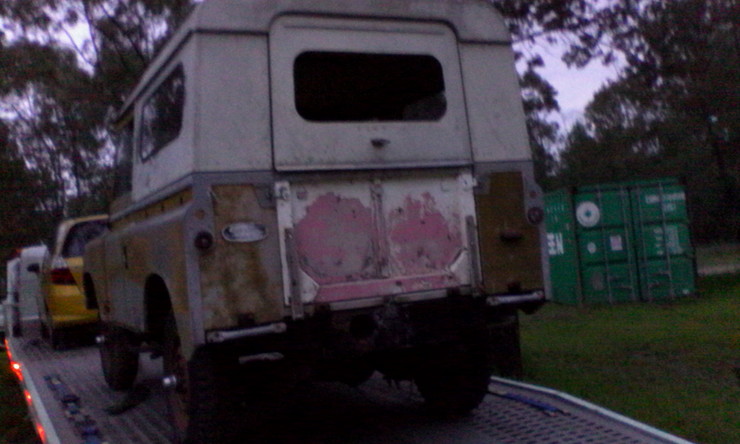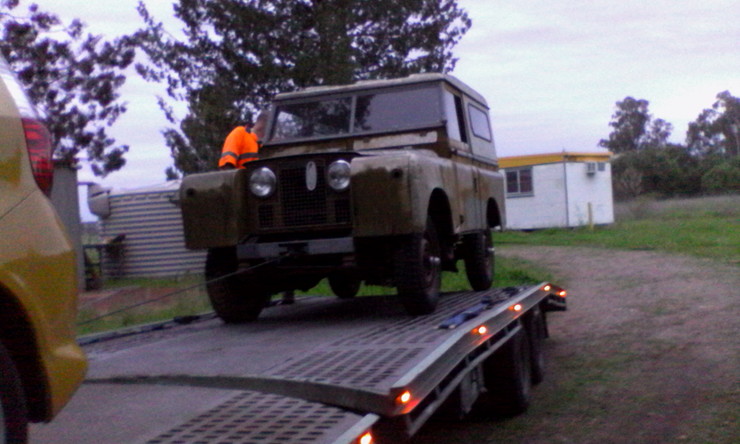 Wednesday morning rolled around, and sure enough - the Land Rover got dropped off. It was the wrong way round though, so we had to roll it all the way back down the driveway, turn it around, and reverse it back up. Thankfully the brakes (and handbrake) worked, and we had a chance to test out the pushbar while turning the Land Rover around in the street. This is the driveway we had to push the Land Rover up: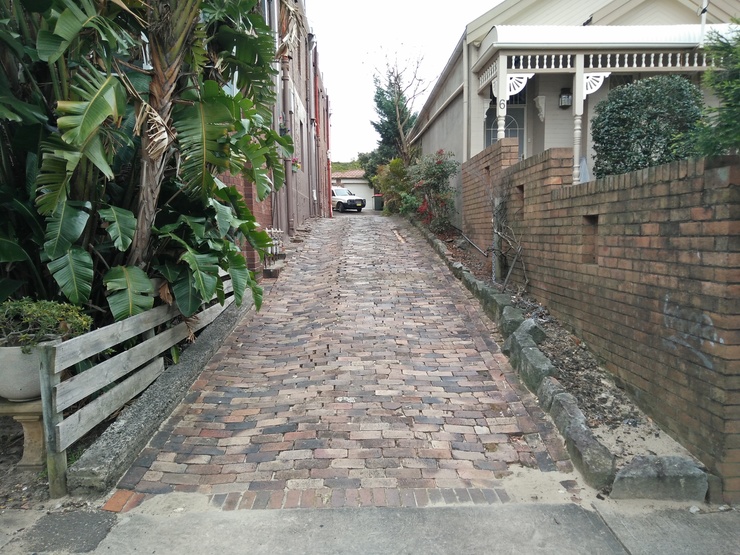 The bit we thought would be hard - reversing the Land Rover up the driveway - turned out to be pretty easy. As soon as we got to the top though, we ran out of space for my brother's ute to turn. We fixed this by re-hitching the pushbar a couple of times, and it all worked out OK. There was a small complication getting it into the shed though - it was about 3cm too tall! We considered letting the tyres down, but since we didn't have an air compressor to pump them back up again, we just removed the roof. Of course, the minute we removed the roof it started raining.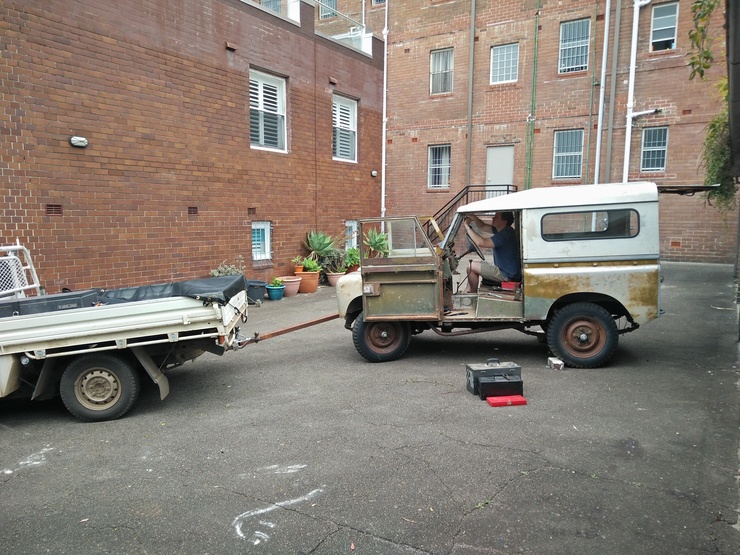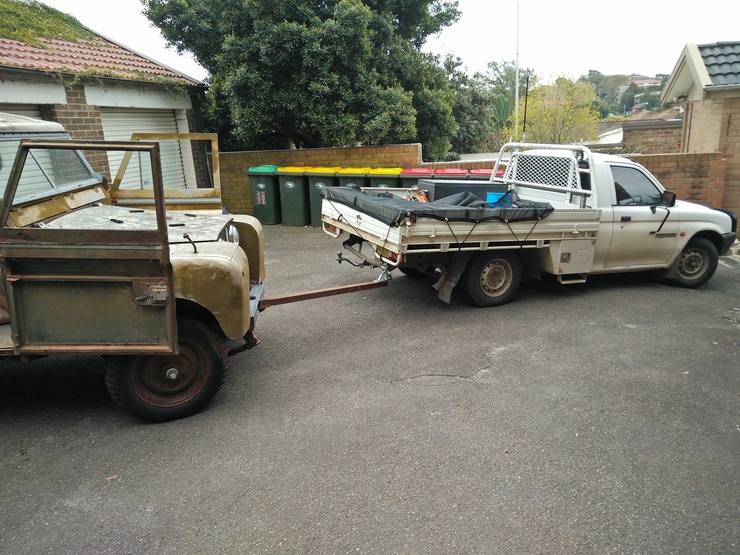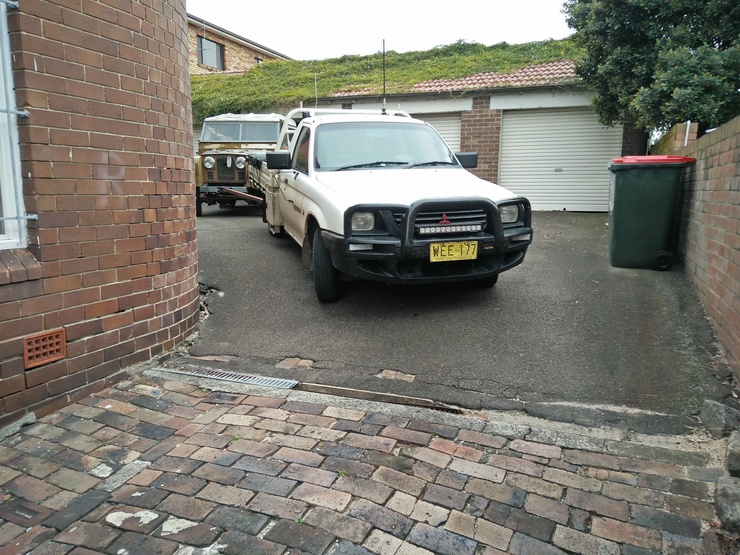 Finally, we backed it the final few metres into the shed, put the roof back on, and unloaded all the tools/parts from the ute.